This service has now been added. You are welcome to send us a spontaneous application by
contacting us
. Adveriser in Malmö helps clients to sell more, thanks to the opportunities that the Web offers. We achieve this through digital marketing, mainly through Google Ads (AdWords) and SEO, as well as through maintenance and development of websites. Our small team is certified by Google Ads, and we deliver valuable products that increase the profitability for our clients.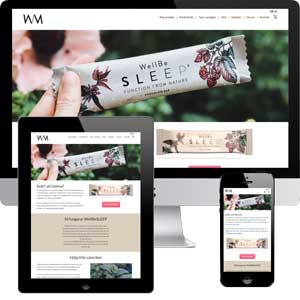 Adveriser is looking for a designer that knows Photoshop & Indesign Our success with networking, sales and of course internet marketing has created the need for us to grow our team with a freelancing designer. Ideally, you have a few years' worth of experience in designing websites and banners, as well as in how to make them sell (optimizing them for conversion). Qualifications
A few years of experience with the design programs Photoshop & Indesign.
Previous jobs involving the design of websites and banners.
Has good understanding of user-friendliness, structure, conversion optimization and information on the web.
Meriting skills and experiences that can lead to additional work:
Google Ads (formerly AdWords).
Development of websites.
Text writing.
To qualify, you must be a social, structured and quality-conscious person. You take the initiative and complete your projects from start to finish within established deadlines.
Scope:
In the beginning, you will receive a few assignments per month, and these will vary over time. As we see how the results fulfill our requirements, we will be able to offer you more assignments. Simultaneously, our future investments in the company will also mean an increased number of assignments for you.
What we offer:
A creative assignment in a growing company where you will learn more about internet marketing. You have freedom under responsibility and can work wherever you want.
STARTS:
Immediately.
WORKING HOURS:
You work when it suits you best.
PLACE:
Wherever you prefer, or at our office at Minc/Malmö.
CONTACT:
Thomas Jönsson, 
thomas.jonsson@adveriser.com
, 0702-975132.
PAYMENT:
Freelance work on an hourly basis according to agreement.
Do you want to work with us?
Tell us about your experience with design assignments, what you can do for us, and send us some references.
To apply:
Feel free to send your application by email to
thomas.jonsson@adveriser.com
. Contact us! For more information about the position, contact Thomas over the phone:
0702-975132
or by email:
thomas.jonsson@adveriser.com
.