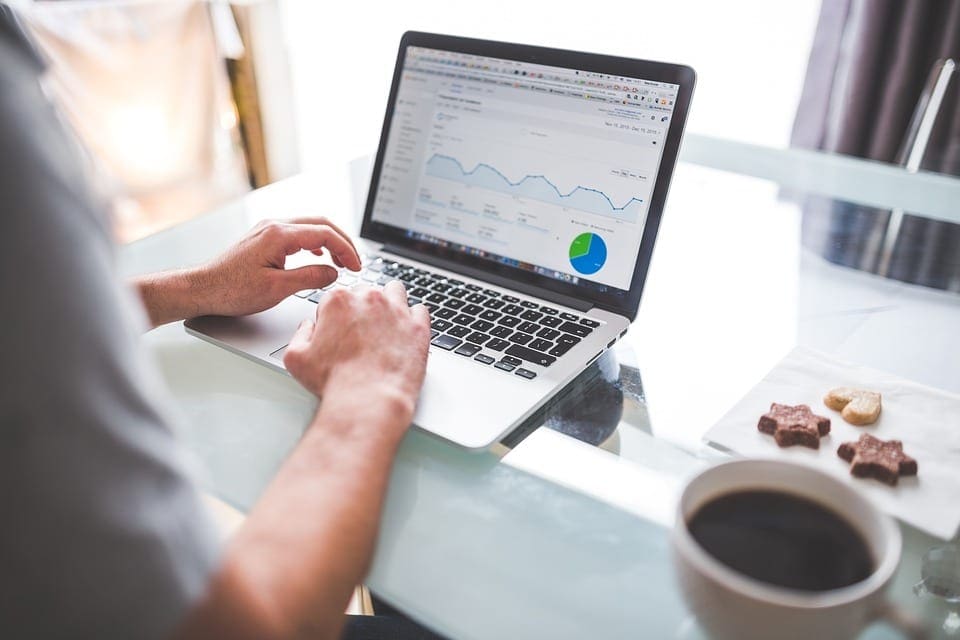 Search engine optimization (SEO) is an area that is sometimes ignored by startup companies due to lack of time. Here are the tips for everyone who has not yet come all the way with their SEO. Finding time and resources to be able to focus on several different activities is a common problem among start-ups. But by setting some time apart for search engine optimization, you can increase your online traffic, reach a larger audience, and create more awareness for your brand.
In this article, you can read more about how you as a startup entrepreneur can get started with search engine optimization in a few simple steps.
Set up a clear strategy before you start search engine optimizing your website
One of the most important steps when starting your SEO campaign is to think about your long-term goals. We recommend that you divide your goals into four areas: ranking (i.e. how high your website ranks on Google), traffic, conversion and sales. Then make sure that each goal can be measured, for example, ranking among the top 10 on selected keywords, so that you can easily see what needs to be done. Here are some tips to help you get started with your search engine optimization:
Increase your sales by 20% before the end of the year.
For most people, the purpose of gaining traffic is to increase sales, number of registrations, or the like. If you manage to get more traffic to your website but sales do not increase accordingly, it means that you are doing something wrong and you need to find out what it is so that you can fix it.
Reach a top 10 position on Google for selected keywords.
Select relevant keywords using a so-called keyword analysis before setting this goal.
Increase your organic traffic, i.e. traffic from search engines, by 10% next quarter compared to the previous quarter.
If you have a lot of seasonal variation, we recommend that you instead compare your results with the same period during the previous year.
Perform a keyword analysis for your startup company (also called Keyword Research)
Once you have decided on your long-term goals, it's time to perform a keyword analysis. A keyword analysis helps you find relevant words that your target audience is searching for. This way, you can customize your content according to these keywords to increase organic traffic to your website.
Example of what a keyword analysis can look like.
You can start by creating a so-called ideal list of keywords for which you want your website to be visible, i.e. keywords with the most searches. The problem with these keywords is that the competition is often high, and it will take several months of hard optimization work for your website to rank on the first page of Google's results. Therefore, remember not to choose keywords solely by search volume. Instead, choose keywords that can give you a competitive advantage. This is especially important for smaller companies with a limited budget.
A tip for smaller companies is to opt for so-called long-tail keywords. These are a longer variant of the keyword; for example, "buy blue shoes" is a long-tail for "shoes". Because there is less competition for these keywords, your website is more likely to rank highly on Google. In addition, these keywords offer higher relevance and more conversion opportunities.
Example:
You are a local broker in Svedala/Skåne and you only sell villas.
Investing SEK 10,000 in the keyword "broker" and moving you from place 72 to place 62 will have practically no result because no one will be looking at page 7 of the search results.
On the other hand, investing SEK 10,000 in the long-tail keyword "Broker villa Svedala"
and rising from place 5 to place 2 will increase your traffic by just over 200% on that one keyword!
This is especially true for smaller companies with a limited budget.
Analyze the content of your website
An important step in the success of your SEO campaign is to analyze your on-page SEO. This means that you review all the main pages and analyze factors that affect your search engine optimization. The method is also called SEO analysis, and the factors that affect your search engine optimization include:
By analyzing these factors, you can quickly see which areas you need to improve. For example, if you do not have a meta title on all pages, you can write new ones and quickly improve your search engine optimization.

External links are considered by many SEO experts to be one of the 3 most important factors for ranking highly on Google. But keep in mind that it is better to have few external links with good content and from sites with high authority rather than many external links from sites with low authority. Having many low-quality external links can impair your search engine optimization.
Measure the results of your search engine optimization
Once you have completed all the SEO implementations, it is important that you measure your results to see what works and what needs to be improved. Which results you should analyze depends on which goals you have set. For example, you can analyze:
If you work with link exchange (part of off-page SEO), you will want to know how many new links point to your website, their anchor text and authority value. Because the wrong links in the wrong places can do more harm than good, you need to analyze which links to keep and which ones to remove.
Regardless of how you choose to measure your results, it is important that you use a good tracking program. For example, in the picture below you can see how one of our SEO campaigns developed over a couple of months.